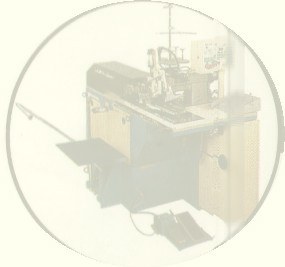 China now is an important part of the world to engage global business for garment industry after 20 years reforming and developing its economy, China is not only the biggest producing and exporting country for garment in the world, and also has a huge domestic market with 1.3 billion consumers than any other nations.
There are 50,000 enterprises in a large scale with 4 million workers who engage garment industry in China, it has total 40 billion US dollars to produce and export clothring products at 2002 which is 10% of retail market for consumers in the whole nation yearly. China made 26 billion articles of garment with 15 billion of it to export post-WTO, which will increase more and more without quota limit afterwards, the garment market there will be booming splendidly.
All the business are well assorted after Beijing having won to hold the Olympic Sport Game at 2008, China government decides to establish an international famous garment city of "Beijing World Designers Fashion City", where is another biggest base of clothing industry after Shanghai and Dong Guan, the "Beijing World Designers Fashion City" will be the third one of garment industrial base at China, which will bring its neighbor cities opportunity to develop their clothing industry that are, like Tianjin, Danshan, and cities at Hebei Province as well, to produce and accompany needs of the "Beijing World Designers Fashion City" to do completed services altogether.
The main purpose and plan of the "Beijing World Designers Fashion City" is: to build four bases of garment producing places, ten garment groups with Brand Name (Designers) of trade mark, three premium streets that are: A. World Style Street B. Oriental Fashion Street C. Garment for Various Nations Street, and to establish an international fashion show center with 100,000 sq.m exhibition hall where will be nominated as: "Beijing World Fashion Development Show Center". Then it consists of the strategic of development with designers garment suppliers, premium streets, world fashion show center, strong producing base and technological man power together to achieve the target being well known in the world for: "Beijing World Designers Fashion City".

Why should participate: Clothing Machine Expo' 2004 Beijing?
China local government both Beijing and its neighbor cities have decided to invest tremendous fund together with big enterprises to arrive the goal for this great project. It is top urgent now to modernize the present equipment and purchase a large quantities of advanced clothing machinery to improve the quality and promote it to be high level of the brand name in their clothing industry. Only the four garment industrial bases will take 6,000 Chinese acres with 2 billion RMB investment totally, to set thousands producing lines for clothing industry which require numerous advanced equipment. To cope with this great project, China government decides to hold a special exhibition: Clothing Machine Expo' 2004 Beijing - 2004 Beijing International Clothing Machine Exhibition to satisfy the requirement of end users to select types of world advanced equipment and place orders on spot. So, it is a rare opportunity for the suppliers of clothing machinery and accessories to sell their products and get big orders as well through this exhibition. The exhibitors are seldom to get such a big selling chance to participate any other same kind of shows before, it is really a proper venue for them to show and sell their products through this exhibition. The Organizers have paid attention now for Clothing Machine Expo'2005 held on April,2005 at Beijing, China based on the successful this Show at 2004.
What kind of exhibits will show at Clothing Machine 2004?
Beijing and its neighbor cities need import the advanced equipment from checking the quality of cloth material to its design, cutting, sewing, ironing, packing to produce sport ware, west coat, shirt, children ware, leisure garment, fashion, women dress, underwear, jacket, blue gin, leather garment, non-iron dress with all their related key equipment.
Computer Aid Designer (CAD)
Computerized Sewing Machine
Auto Hanging Producing Line
All kinds of Industrial Sewing Machines
Iron and Forming Machine
Special Decorating System
Embroider
Button Making Machine
Lace Machine
Computer Cutter
Shoes Making Machine
Cap Making Machine
Leather Machine
Zig Zag and Magic Belt Machine